Posted on 26 July, 2022 by Frances
Well, the big day is nearly here and Castlemaine Landcare Group is looking for more planters to join their special planting and celebrate National Tree Day 2022.
Planting at Moonlight Creek – Sunday 31 July 2022 from 10 am to 1 pm
Castlemaine Landcare Group invites the community to join them this National Tree Day. Come along and help strengthen the Moonlight Creek vegetation corridor from Forest Creek to Kalimna Park, adjacent to Castlemaine in central Victoria. This corridor provides a vital refuge for local plants and animals, and helps them move through the landscape.
It is a flat, open site where people can spread out in the fresh air as they plant. The grassy site is suitable for families and wheelchair access is possible.
There will be a free BBQ with our faithful Lions Club. Please put this date in your diary now and ask your friends along.
All are welcome, but they especially need people with experience in identifying local native plants and/or tubestock planting.
For more information about what to bring and where to park, please visit Castlemaine Landcare's website – click here
This work is supported by a Victorian Landcare Grant through the North Central Catchment Management Authority.
Posted on 20 July, 2022 by Hadley Cole
McKenzie Hill Action and Landcare Group has been busy planting 300 indigenous tubestock plants to restore habitat in the Mckenzie Hill area. This work was supported by Connecting Country's 'Rapid Response Landcare Recovery' project funded by the Helen Macpherson Smith Trust to help Landcare groups regain their momentum following the impacts of COVID-19 restrictions on their activities.
In late May 2022 the group planted a diverse range of ground covers, sedges, shrubs and trees, including Matted bush pea (Pultanea pudunculata), Tree Violet (Melicytus dentatus ) and Silver Banksia (Banksia marginata), to name a few. The planting was planned and the plants carefully selected with help from Connecting Country's Landscape Restoration Coordinator, Bonnie Humphreys.
McKenzie Hill Action and Landcare Group reported that 'It was a very productive planting day at Seventy Foot Hill (Diamond Gully Road McKenzie Hill) with seven intrepid planters making light work of just over 200 plants'. The holes were pre-dug, so it was fast going, with one person making up guards and others planting or lugging buckets of water to sustain the new babies. The remaining plants were put in the following week, by two committed Landcarers. The new plants have made a positive impact on the landscape already, and will add to the biodiversity of the area by providing under story habitats for small birds, animals and insects.'
Connecting Country congratulates McKenzie Hill Action and Landcare Group for all the amazing work they do to enhance and protect biodiversity in their pocket of the greater Mount Alexander region.
This project was made possible due to the generosity of the Helen Macpherson Smith Trust and their commitment to supporting the restoration and protection of sustainable environments across Victoria.
Posted on 22 June, 2022 by Hadley Cole
On 2 June 2022 Connecting Country hosted a Landcare Link-up with the theme of 'Getting to know Connecting Country'. Our Landcare Link-ups provide an opportunity for Landcare and Friends groups of the Mount Alexander region to come together and share information, knowledge and experience. Historically, Connecting Country hosts a Landcare Link-up twice a year.
The event was held at the lovely historical Chewton Town Hall on a cold winters evening. Attendees came far and wide from Sutton Grange, Nuggety and Redesdale and represented eight Landcare groups from the region. Frances Howe and Brendan Sydes from Connecting Country gave a brief presentation on the work Connecting Country is involved in outside of Landcare, which covers community engagement, landscape restoration, and biodiversity monitoring.
Attendees enjoyed the opportunity to understand more about Connecting Country as an organisation and meet some of the staff and committee members who make all the work happen. It was also a great chance for neighbouring Landcare groups to discuss some of the restoration challenges they have on the ground and compare notes on the various landscapes the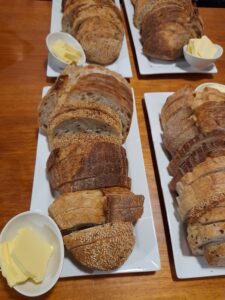 y are working across.
We all enjoyed a hot and tasty vegetable soup and crusty bread for dinner followed by cakes and biscuits for dessert, which were all made possible by generous donations from wonderful local businesses Green Goes the Grocer, Sprout Bakery and Maxi IGA Castlemaine. It is heartwarming to know that local business will dig deep when it comes to supporting our local Landcare groups who do an amazing job in protecting and enhancing biodiversity in the Mount Alexander Region.
A special thank you to Hadley, Marie and Bonnie for setting up the venue and making the soup!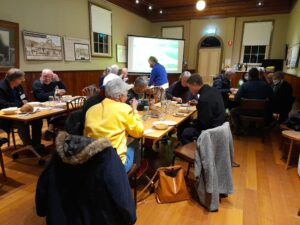 If you would like to connect with your local Landcare or Friends group – click here
To find out more about Landcare in the region, please contact our local Landcare Facilitator, Hadley – hadley@connectingcountry.org.au
Posted on 1 June, 2022 by Frances
Our friends at Castlemaine Landcare Group have an exciting vision to revitalise Forest Creek in urban Castlemaine VIC, building on their successful restoration of the creek corridor to date. They now seek feedback on this vision, via an online survey. Please read on for details from the group about the project.
Castlemaine Landcare Group is working on a collaborative project to revitalise the section of Forest Creek from Ten Foot Bridge downstream to Barker St, Castlemaine. This is the stretch of Forest Creek that was redirected between stone walls during the gold rush era to protect the town centre from flooding.
Together with our partners in the Forest Creek Revitalisation Project – Mount Alexander Shire Council, North Central Catchment Management Authority, Department of Environment, Land, Water and Planning, Dja Dja Wurrung Enterprises trading as Djandak and Friends of Campbells Creek – we have appointed a consultant, Alluvium, to assist us to collect the views of the local community and to help prepare a design for the proposed revitalisation.
The vision for this project is to create a more natural form for the creek as it flows between the historic walls and to provide opportunities for people to enjoy a rich natural environment by improving water quality, habitat, amenity and access.
We would like to hear your ideas about whether you think that vision is appropriate and about any features you would like considered within the creek itself and along the banks.
We have created an online survey that will be open until 17 June 2022 and we invite you to let us know what you think. To give us your ideas, please go to the online survey at: https://alluviumgroup.mysocialpinpoint.com.au/forestcreekrevitalisation
Alluvium will then put the ideas from the survey together into a draft design that we will bring back to the community for further comment. When you go online, you can register for survey updates by clicking on the link in the right hand column of the Social Pinpoint page.
Further information on the overall project is also available at https://castlemainelandcare.org.au or by emailing castlemainelandcaregroupinc@gmail.com. We look forward to your participation and contribution.
Christine Kilmartin (President, Castlemaine Landcare Group)
Kaye Swanton (Convenor, Implementation Group)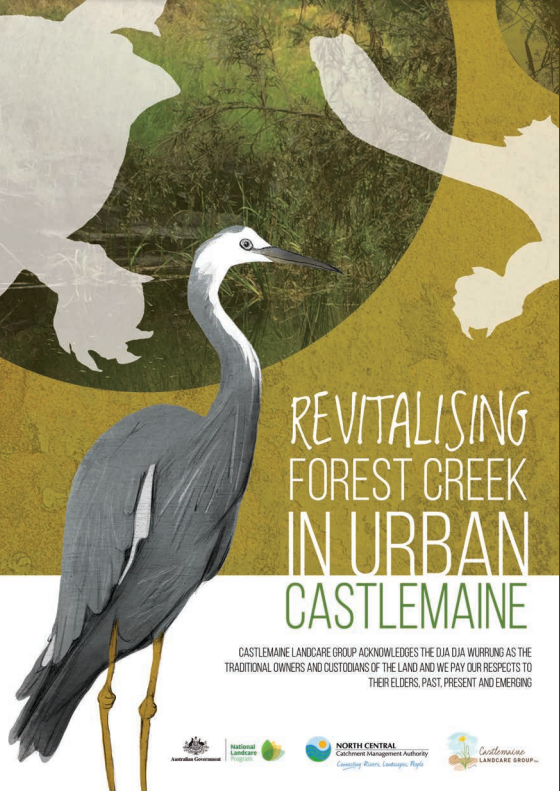 Posted on 26 May, 2022 by Hadley Cole
We are hosting a Landcare Link-up event for Landcarers  of  the Mount Alexander region with the theme Getting to know Connecting Country. Landcare group and friends group members come along and join us and learn more about the work Connecting Country does. It is also a wonderful opportunity to get together with neighbouring Landcarers in the region.
When: Thursday 2 June 2022 from 6.00-8.00 pm
Where:  Chewton Town Hall, 141 Main Rd, Chewton VIC
We will also hold a Landcare open mic session where you can have your say about Landcare in the region. A soup supper will be provided.
Please register your attendance via the following link before 5.00 pm on Sunday 29 May 2022:
https://www.trybooking.com/BZOGF
For more information please contact hadley@connectingcountry.org.au
We look forward to seeing you there!
Posted on 25 May, 2022 by Ivan
Old and new volunteers alike are invited to Tarrangower Cactus Control Group's next Community Field Day on Sunday 29 May 2022 near Maldon VIC.  Read on for more details from our friends the Cactus Warriors.
Cactus killers wanted!
Tarrangower Cactus Control Group will launch its 2022 season with a community field day.
Where: Near the corner of Watersons and Tarrengower School Roads. Tarrengower VIC
When: From 10.30 am to 12.30 pm pm Sunday 29 May 2022
Come along, enjoy the fresh air, kill some cactus and then join us for a free cuppa and sausage sizzle. Everyone is welcome.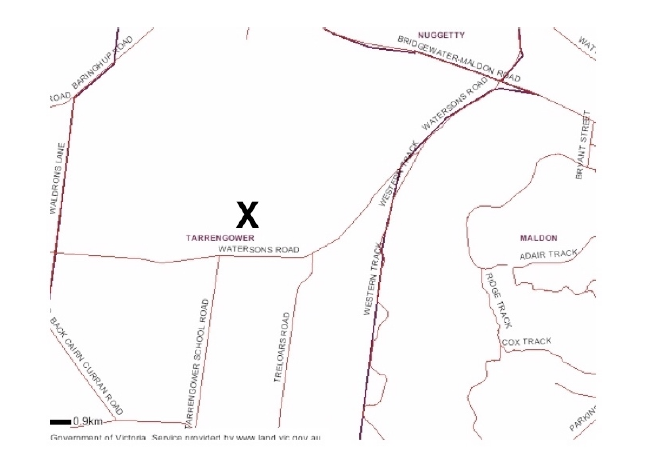 The Tarrangower Cactus Control Group Inc. (TCCG) consists of Landcare volunteers dedicated to the eradication of Wheel Cactus (Opuntia robusta). TCCG, in conjunction with Parks Victoria, holds friendly and informal Wheel Cactus Control community field days to inform and demonstrate control techniques, on the last Sunday of the month from May to October. These field days always end with a free BBQ lunch, cuppa and cake and the opportunity to chat, exchange ideas and make contacts. It is a great opportunity to spend a rewarding morning outdoors, meeting neighbours and others who are concerned about preserving our unique environment. Everyone is welcome, no previous experience is required and all equipment is supplied. View the video below to catch the 'cactus warriors' in action.
For more information visit www.cactuswarriors.org
Posted on 9 May, 2022 by Hadley Cole
Intrepid Landcare  – Mount Alexander region is a local group for 18 – 35 year olds looking to connect with Country and care for our environment here in central Victoria. Their monthly activities include working bees, educational sessions, nature walks and outdoor adventures.
Join Intrepid Landcare on Sunday 15 May 2022 for an informal walk up on Leanganook (Mount Alexander) from Leanganook Picnic Ground to Dog Rocks. We'll meet near the toilet block at 11.00 am. BYO picnic lunch and thermos if you'd like to stay for lunch afterwards. No RSVP is needed.
If you like birding, bring your binoculars!
Be sure to dress warmly and wear sturdy walking shoes, the rocks on the Mount can be very slippery. Here is a photo from our walk up there in 2019, where we scored bonus snow!
If you have any questions, text or call Asha on 0418 428 721 or email intrepidlandcaremar@gmail.com.
As with all Intrepid Landcare activities, this is a COVID-safe event. All attendees are asked to be fully vaccinated and follow any current COVID-19 restrictions. This is a child-friendly event, noting that kids must be under parent/carer supervision at all times.
Posted on 3 March, 2022 by Ivan
Clean Up Australia is happening this Sunday 6 March 2022, including eight locations across the Mount Alexander region. Clean Up Australia inspires and empowers communities to clean up, fix up and conserve our environment. What was started 31 years ago, by an 'average Australian bloke' who had a simple idea to make a difference in his own backyard, has now become the nation's largest community-based environmental event.
Local Clean Up Australia Day working bees on Sunday 6 March include:
Friends of Campbells Creek Landcare – Meet at Winters Flat footbridge from 8.00 to 10.00 am. For more information – click here
Golden Point Landcare – Expedition Pass Reservoir from  10.00 am to 12.00 noon. Bring gloves, bags provided. For more information contact Jen Pryce (ph: 0423900 590).
Sutton Grange Landcare Group – Meet at Sutton Grange Hall at 9.00 am. For more information contact Zane Tronson  (ph: 0410 597 485).
To view a map of Clean Up Australia Day working bees across the country, allowing you to search via postcodes and townships – click here
Posted on 17 February, 2022 by Ivan
In conjunction with the Upper Campaspe Landcare Network (UCLN), Campaspe Valley Landcare Group are hosting a free presentation on Adapting to the impacts of Climate Change.
Dona Cayetana – Community and Partnerships Officer with Department of Environment, Land, Water and Planning – will present at the session on Saturday 26 February 2022 at 3 pm in Redesdale, VIC. Dona will discuss the new Victorian Government initiative designed to empower communities to prepare and adapt to the impacts of climate change set around six Regional Climate Change Adaption Strategies.
The initiative was announced in the January 2022 edition of Southern Farmer by Minister for Energy, Environment, and Climate Change, Lily D'Ambrosio, who stated 'This is another example of how we're delivering real action on climate change by supporting communities to deliver their local projects and build thriving and sustainable futures.'
When: Saturday 26 February 2022 at 3.00 pm
Where: Redesdale Hall, Recreation reserve, corner of Lyell Rd and Kyneton-Heathcote Rd, Redesdale VIC
Cost: Free
Topics include:
Preparing for and recovering from emergencies
Caring for the natural environment
Carbon farming
Citizen science biodiversity monitoring program
Improving health and well being
Strengthening the economy
Clean energy
Funding possibilities and incentives
Bookings are essential as COVID-safe seating is limited to 50 people. Contact UCLN facilitator, Rebekah, via phone (0432 491 252) or email (ucln@uppercampaspelandcare.org.au), or call Rob ((03) 5425 3258 after 5.30 pm). Please leave your contact details or a message if no one is available to take your call and you will be contacted as soon as possible.
Please stay home if you feel unwell. COVID-19 safety protocols apply at this event.
Posted on 17 February, 2022 by Frances
Posted on 2 February, 2022 by Frances
Our friends at Muckleford Catchment Landcare Group are getting ready for their next event and you're invited!
Please read on for details about the upcoming community day from Muckleford Landcare. They are an active group of people working to conserve and improve the health of the Muckleford Creek catchment, located west of Castlemaine in central Victoria. To learn more about Muckleford Landcare's activities – click here
Muckleford Landcare Habitat Corridor Project is funded by the Victorian State Government, Community Volunteer Action Grants 2021. The Landcare community day will be on Sunday 6 February 2022, starting at 3 pm. Muckleford Landcare will attempt to install guards around 3,000 plants in the habitat corridor with  help from Landcare volunteers. All Landcarers and other community members are welcome to join in, especially if you've been missing out on activities during the last couple of years.
A vegetarian BBQ will be provided for dinner, as I'm hoping we can work until dusk. There will be free booklets and guides available at the information table, and food and drinks will be provided. Meet the landowners and take part in the project story-telling.
Entry to the property is along the Muckleford School Road, opposite the Muckleford Bushland Reserve in Muckleford VIC – look out for the Landcare banner.
Please RSVP to Beth Mellick for catering purposes – click here
Posted on 12 January, 2022 by Ivan
Gypsy and Anusheh, both in Grade 3 at Violet Street Primary School in Bendigo VIC, held a fundraiser for Connecting Country in November 2021. The girls did a fantastic job of arranging a lucky dip that cost 50 cents per dip. It was so successful they had 204 dips in the basket, which saw a line-up of students waiting for their turn, and raised an impressive total of $104!
The Connecting Country team are so proud to know these young advocates for our natural landscape. Connecting Country's Landcare Facilitator, Hadley, interviewed the girls to find out what inspired them and what they love most about their local natural environment.
Q. What inspired you both to hold a fundraiser for Connecting Country?
Gypsy – I really like birds and native plants and basically native everything. We live in the sort of place where there is lots of native birds and stuff that I can look around at and like, and that kind of inspired me.
Anusheh – Well we get to see a lot of birds at our place. So I like the birds because they look pretty and when we go for walks I like how they sing and all of the different tress that they can go into.
Q. What do you love most about the natural environment where you live?
Anusheh – It's probably the birds that I can see just sitting out the window in the trees and I can just look at them.
Gypsy – I like waking up to chirping birds making all different songs, it's really relaxing. And going on walks seeing native plants, it's really relaxing. We live on the Bendigo Coliban Water chase and there are lots of birds around the chase.
Q. What inspires you to look after and protect our landscapes and environment across Central Victoria?
Gypsy – I knew that Connecting Country would be the right place because they help lots of native things like native birds and native plants and native animals, and they're really good with it. It's important to me because I really like animals and I really like birds and I really think they should have a habitat just like we do.
Anusheh – When I got a dog she kept finding these dead birds around our house but we know she can't catch them because she's still a bit young to catch them. So I thought if I can help them [the birds] I think it would help and my dog won't catch as many birds and maybe be a bit kinder to birds.
Q. What do you know about Landcare?
Gypsy – I know that my Dad is the Vice President of our local Landcare. I've also been to Camp out on the Mount.
Q. Who are your role models?
Anusheh – I think it would probably be my parents, my teachers and some of my friends.
Gypsy – Asha [former Connecting Country staff member], because she's really passionate, kind, funny, nice and I helped her at Camp out on the Mount, and my Dad.
Q. What do you hope to achieve when you grow up?
Gypsy – To be part of helping stopping climate change and the greenhouse effect, which is probably the worst effect you can get.
Anusheh – Probably to help so there won't be as much plastic just floating around.
Q. What is your favourite bird or other animal?
Anusheh – Probably a Kookaburra
Gypsy – My favourite animals are sharks, snakes, and my favourite birds, I've got a lot. I can't say all of them but a Red-tailed Black Cockatoo, a Yellow-tailed Black Cockatoo, a Long-billed Corella and a Short-billed Corella, Powerful Owl, Diamond Firetail, a Wedge-tailed Eagle and a thousand more!
The Connecting Country team send Gypsy and Anusheh a big thank you for their amazing efforts, and for taking the time to answer the interview questions. What wonderful initiative and commitment they have shown. Well done girls!
Posted on 3 November, 2021 by Ivan
We recently said 'goodbye' to our much-loved Landcare Facilitator, colleague and friend, Asha Bannon. Asha has been an incredible asset to Connecting Country over the past (nearly) six years. She has provided inspiration and dedication to the role of Landcare Facilitator for the Mount Alexander region, and will be missed by the 30+ local groups who shared in her passion, vision and wisdom. Her commitment to the groups was a juggling act, with Asha often attending multiple events over a single weekend. Asha's efforts have made a huge difference to the local landscape and the Landcare community.
We wish Asha the very best in her new role at North Central Catchment Management Authority, and are thrilled she will stay involved as a Connecting Country volunteer and supporter. Thanks also to all the Landcarers who have supported Asha during this time.
As one-star moves to another galaxy, another arrives. We have been very fortunate to recruit a new Landcare Facilitator – another local talent – Hadley Cole. We welcome Hadley with open arms and endless Zoom calls, and hope she enjoys the role and the team, as we regroup after a lengthy COVID-related 'home office' period.
Introducing Hadley
Hadley Cole has lived and worked in Central Victoria for the past ten years. Growing up in North East Victoria, she developed a strong love for nature and a keen interest in agriculture. Her career has spanned multiple environmental management roles with both government and non-government organisations. Hadley has worked with the Victorian Department of Primary Industries, along with community groups such as Wombat Forestcare and Merri Creek Management Committee. She brings an array of skills and knowledge on landscape restoration, invasive species management and how to empower community groups. Her experience gives Hadley a sound knowledge of the key conservation issues within central Victoria.
Hadley lives in Guildford with her young family, and has been actively involved in local community-based projects in the Guildford area. She is passionate about regenerative farming and enjoys spending her time in the garden and in nature with her family.
Hadley is delighted to join the Connecting Country team as Landcare Facilitator for the Mount Alexander region, as she believes strongly in the power of community, and values the knowledge and passion volunteers bring to local conservation projects.
We are super-excited to have Hadley on board, please say hello to Hadley via her email: hadley@connectingcountry.org.au
Please enjoy a few photos of Asha and some of the wonderful events she coordinated over the past few years. Farewell and thank you Asha!
Posted on 7 September, 2021 by Asha
This article was written by local community member and volunteer Lee Mead. Lee has been an active community member and weed warrior for many years and her current roles include President of the Tarrangower Cactus Control Group, founding member of the Friends of Maldon Historic Reserve, and valued supporter of Connecting Country. Lee compiled this article with the aim of helping to raise awareness of a new Local Law in the Mount Alexander Shire.
The new laws will make it easier for the council to prosecute people who don't control noxious weeds on their properties, as well as increasing the penalties for this infringement. 
Thank you Lee and keep up the great work! 
One of the positive highlights of 2020 was the endorsement of a new Local Law by the Mount Alexander Shire Council (MASC). The new Clause 19 has been created, which is specific to the control of declared noxious weeds. There is now significantly greater clarity and priority in our Shire's Local Law given to the management of noxious weeds, which harm the environment and agriculture.
The new Clause 19, titled 'Control of Noxious Weeds', gives much greater definition, clarity and interpretation to the impacts and issues of weeds. It includes a definition of 'noxious weeds' and reference to the Victorian Catchment and Land Protection Act 1994 (CaLP Act) and the Catchment and Land Protection Regulations 2012. In addition, the penalty for non-compliance has been doubled, from 5 to 10 penalty points.
The definition of noxious weeds (in the Local Law and the CaLP Act) refers to weeds that are a:
State prohibited weed or
Regionally prohibited weed or
Regionally controlled weed or
Restricted weed.
For more information on noxious weeds and their management – click here
These Local Law changes will raise the status and significance of noxious weed control in our Shire and reduce the ambiguity that the previous sub-clause created. The new clause will provide the Shire's Bylaw Officers with a clearer definition of noxious weed management and hopefully result in increased enforcement action with non-compliant property owners. This new and specific 'noxious weed' clause will be more effective by making it easier for ratepayers to seek assistance from MASC Bylaw Officers to enforce weed control actions by absentee property owners, who are sometimes unaware of their legal weed control responsibilities.
We will be watching with a keen eye to see if any compliance infringements are issued under this local law over the coming year.
Lee Mead
Posted on 24 August, 2021 by Frances
We are incredibly sad to be saying farewell to our much-loved Landcare Facilitator, Asha Bannon, in a few weeks. At the same time, we're excited that Asha is taking on a brand new role with North Central Catchment Management Authority, and will stay part of the Connecting Country family as a valued member, volunteer and supporter.
This means we're now recruiting for a new Landcare Facilitator to join the Connecting Country staff team.
Landcare Facilitator – Mount Alexander region
We have an exciting opportunity for a hardworking person with experience in natural resource management and community groups to join our established community-run organisation. Connecting Country works with landholders and community groups to restore landscapes across the Mount Alexander Region of central Victoria, on both public and private land. Further information about our work is available on our website (connectingcountry.org.au).
The Landcare Facilitator is responsible for supporting around 30 active Landcare and environmental volunteer groups within the Mount Alexander region to build their capacity and resilience. We are looking for someone who is approachable, organised, and passionate about helping Landcare groups and other volunteers to achieve their goals to protect, enhance and restore the land and natural environment.
This is a part-time role (three days per week) based in Castlemaine, Victoria. It is a 12-month contract position, with contract extension subject to performance and funding availability.
We seek someone who can:
Share a passion for supporting Landcare and community groups in the Mount Alexander region.
Engage and communicate effectively with people from a range of backgrounds in an open and friendly way.
Write clearly and concisely, and communicate complex concepts in simple language.
Work both independently and collaboratively as part of a team.
Plan and manage project activities, budgets and schedules.
Manage time and workload, coordinating multiple tasks simultaneously to meet deadlines.
Be responsible, self-motivated, reliable, adaptable and solution-focussed.
Exercise good judgment, make ethical decisions and set priorities.
Contribute as part of the Connecting Country team.
Use Microsoft Office and other relevant software.
Drive a manual four-wheel drive vehicle (with training if required).
Be flexible as the situation demands, including working outside normal work hours on occasion.
How to apply
For further details about the role including full position description and preferred skills – click here
If you have any questions, please email Frances at info@connectingcountry.org.au (available Monday to Thursday).
Please provide your written application by email to info@connectingcountry.org.au, including a brief application letter summarising your suitability for the role and curricula vitae demonstrating your relevant skills and experience.
To learn more about Landcare in the Mount Alexander region, watch our new Landcare celebration video! – click here
Posted on 11 August, 2021 by Ivan
It has been nearly a year in the making, and we are super-happy to announce that Connecting Country's Healthy Landscapes guide has arrived fresh from the printers! And, it looks amazing (in our humble opinion!). The 44-page guide has been developed to assist our local farmers and landholders to manage their land for multiple outcomes, benefiting wildlife, property and landscape health. It is targeted to the Mount Alexander region of central Victoria, which makes it unique to our special local area. It forms part of Connecting Country's Healthy Landscapes project, a Smart Farms project that delivers a series of educational workshops and a land management guide for landholders.
The Healthy Landscapes guide provides background context on our region's natural assets, as well as eight concise sections on actions landholders can take to protect and restore habitat on their properties in central Victoria.
Topics included in the guide are:
Protecting remnant vegetation.
Make a plan.
Control weeds.
Control rabbits.
Revegetate your land.
Help hollow-using wildlife.
Manage your dam as habitat.
Care for paddocks.
'Landholders often ask us about where they can find information relevant to our region on how to manage their land to benefit the environment and farming,' said Jacqui Slingo (Landscape Restoration Coordinator at Connecting Country). 'We are thrilled to have produced a guide that allows landholders, especially the many new property owners in our region, to get started with caring for their property by protecting native vegetation and wildlife habitat through actions like weed and rabbit control.'
We would like to send a huge thanks to the many wonderful contributors in our community, including photographers, volunteer reviewers and experts who generously contributed their time and talents to the guide. Thank you! Thanks also to Jane Satchell, who illustrated and designed visual aspects of the guide, and led us through the layout process through to printing.
Connecting Country would like to thank the Department of Agriculture, Water and the Environment, through funding from Australian Government's National Landcare Program, for supporting this project.
Copies of the guide will be offered to Landcare and community groups, and available for general sale (around $15 per copy) in Castlemaine through the Castlemaine Visitor Information Centre, Stoneman's Bookroom and Mount Alexander Animal Welfare (MAAW) Op Shop. Please do not hesitate to contact us if you have any questions, or would like further information.
To read more about the Healthy Landscapes project – click here
Posted on 5 August, 2021 by Ivan
National Landcare Week
Throughout the first week of August, Landcare Week celebrates the tireless efforts and commitment of volunteers who help to maintain and restore our natural environment. In its 30-year anniversary this year, Landcare Week provides an opportunity for people to come together and learn more about Australia's environment to help take care of our most precious resource. The annual Landcare Week campaign celebrates and acknowledges the thousands of Landcare networks and groups, facilitators, and other environmental care community groups, and volunteers across Australia working on conservation and sustainable land management activities in their local area.
From 3-9 August 2021, Landcare week will be aiming to raise awareness of all the vital environmental work being done across the country and to get people involved with taking care of our natural resources. It doesn't take much to participate in Landcare Week and help make a positive difference. There are plenty of ways to contribute that don't take up a lot of time.
Here are six ways to get involved with Landcare Week, courtesy of Landcare Victoria:
Plant native trees, shrubs and grasses to create habitat for native animals to improve biodiversity.
Put a birdhouse or nesting box for different species in your backyard. Every animal needs a home!
Ensure your dog is kept on a leash when near bushland and keep your cat inside overnight as they often hunt birds and other small native mammals.
Avoid chemical pesticides and herbicides in your garden to help protect bees and insects and use natural alternatives instead.
If you can't reuse or re-purpose an item, try to recycle it to reduce pollution. Many household groceries still come in soft plastic wrapping. Most supermarkets will recycle these for you if you bag them up and bring them with you the next time you go to the shops.
Use public transport or riding a bike instead of driving to reduce your carbon footprint. Or if it's necessary to drive to work, try to organise a carpool.
National Landcare Conference and Awards: Virtual event (courtesy of Landcare Australia)
The feature of this year's Landcare Week celebration is the gathering of thousands of landcarers from across the nation, joining together at the virtual 2021 National Landcare Conference and Awards events to share the latest innovations, technologies and tangible ideas to take action on.
From Australia's biggest cities or the most rural locations, anyone can participate as a free online delegate on Thurs and Fri, 5-6 August 2021.
The program comprises a diverse range of over 60 speakers from the landcare community, government representatives and academics in 40 sessions across the four conference streams: Sustainable Agriculture; Environment and Climate Change; Community Partnerships in Action; and Landcare Impact. Delegates will also have the opportunity to attend the following panel discussions:
Landcare Farming: Landcare and farming, is the connection still valued?
Bushfire Recovery and Resilience: Landcare's role in recovery of communities, natural assets and farms after bushfire events.
Wellbeing and Mental Health Panel: Landcare Is ALL about trees right?
Cultural Land Management Panel: Integrating Indigenous Perspectives for better land management.
The conference will be live streamed and recorded, so attendees can dip in out and catch-up later. Free registration provides access to the National Landcare Awards presentation, educational resources and more.
Landscape architect, environmental educator and television presenter with an all-consuming passion for plants and people, Costa Georgiadis is the MC for the events. Costa is a long-time champion of landcare and also a Junior Landcare Amabassador.
Author, filmmaker and Indigenous fire practitioner, Victor Steffensen will be a special guest speaker along with Barry Hunter, for an engaging talk on Country, sharing the advantages and benefits that embracing cultural burn methods can bring to help the Landcare community tackle climate change. The panel will include a conversation on how farmers and landowners can get started and have conversations with Traditional Owners. The Cultural Land Management panel has been scheduled at a very special time of Friday afternoon to close the conference along with young landcare leader and Kalari Wiradjjuri woman, Dhani Gilbert.
A highlight of the conference program is the 2021 National Landcare Awards to celebrate the 69 finalists from the 2019 State & Territory Landcare Awards, where winners of the nine National Landcare Awards categories will be announced. The winners of the Bob Hawke Landcare Award and the General Jeffery Soil Health Award will also be announced.
Posted on 29 July, 2021 by Ivan
We love our Landcare community! We are forever grateful for the restoration and revegetation projects Landcare and Friends groups have achieved over the past decades and all of the volunteers hours they dedicate to our natural landscape. This needs to be celebrated!
Connecting Country is excited to announce that we have recently completed our 'Landcare Celebration' video, a tribute to our hardworking and passionate groups across the Mount Alexander region in central Victoria. 
The video features a number of Landcare volunteers talking about why Landcare is important to our community and the vast diversity of projects across our region. Landcare is for everyone, including the natural landscape and all its diversity, and is a great way to meet your neighbours and make new friends.
We could have made a few full-length movies about our wonderful Landcare groups if the budget was unlimited, but we have had to settle on a 5-minute video. We also have a shorter version of the video, for promotion and social media.
To watch the full 5-minute version of the Landcare Celebration video, please click here.
To watch the 1-minute version of the Landcare Celebration video, please click here.
(Please note that we are hoping to add subtitles as soon as we can.)
"I have seen first-hand what community groups can achieve and the real difference they make on the ground every day," says Asha Bannon, Mount Alexander Region Landcare Facilitator. "We hope that this video will give our broader community a snapshot of the opportunities that Landcare can give you to help care for our precious local environment, while also having some fun!"
The video would not have been possible on our budget without co-sponsorship from our favorite film-media company, MRL Media, who have generously funded part of the video production. We really enjoyed working with Steve and his team on the development and production and would like to thank them for helping us out make this project happen with professional outcomes.
This project was funded through the Mount Alexander Shire Council Community Grants Program, which contributed to the costs associated with making the video, as well as some hours for our amazing Community Engagement Coordinator, Ivan Carter.
Connecting Country would like to say a heartfelt thank you to the many community members who played crucial roles in making this video special, including Beth Mellick, Uncle Rick Nelson, Ian Higgins, Marie Jones, Drew Marshall, Jane Rusden, Brian Bainbridge, and the Landcare Steering Group.
Landcare in our region
Landcare is about caring for your land and your local area so it continues to support our community and natural resources for generations to come. This volunteer movement began in Victoria in 1986 and there are now more than 600 Landcare Groups in Victoria, with around 30 in the Mount Alexander region surrounding Castlemaine.
Landcare and Friends Groups care for our land through practical actions like revegetation, weed and pest control, erosion control, improving water quality, and helping farmers be more sustainable. They also engage and support community members through workshops, interpretive signs, recording history, building walking tracks, and more.
Get involved
Joining a Landcare or Friends group is a great way to actively help your local environment and get to know local people. You can get involved at any level, from dropping in to a working bee occasionally to taking a management role.
Visit the Landcare page on our website to learn more about local Landcare and how to contact your nearest group – click here
Posted on 15 July, 2021 by Asha
See below information about Baringhup Landcare Group's exciting upcoming event with the Australian Platypus Conservancy: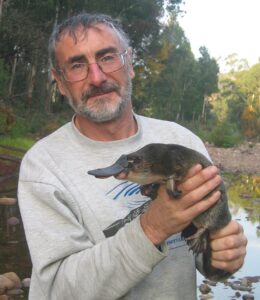 The platypus is one of the world's most amazing animals.  This furry, warm-blooded mammal lays soft-shelled eggs like a lizard, uses its bill to navigate underwater, and sorts out arguments with the help of venomous spurs.  The platypus is also among the most popular of Australia's animal icons – a great flagship species for freshwater conservation.  But what about the platypus's own environmental needs?  How is the species faring in the wild?  And what needs to be done to ensure that populations survive in our local rivers and creeks?
Baringhup Landcare Group has arranged for Geoff Williams from the Australian Platypus Conservancy to share his knowledge of this amazing monotreme on Tuesday 3 August 2021 at Baringhup Community Hall starting at 7.00pm.  Visitors are welcome. Bookings essential (see below).
Geoff will highlight the features that make the platypus so special, explain its conservation needs and how to go about helping these animals. He'll then give some hints on how to spot platypus in the wild and outline the possibilities of becoming involved in 'citizen science' programs to monitor local populations.
Geoff Williams has been studying platypus since 1994 when he helped found the Australian Platypus Conservancy, an organisation dedicated to researching platypus conservation needs.  Prior to his work with the APC, Geoff was Director of Healesville Sanctuary for five years from 1988 to 1993 and, before moving to Victoria, was Assistant Director of Sydney's Taronga Zoo from 1985 to 1988. Geoff has presented numerous public talks on platypus at venues throughout Australia, including various universities, the National Museum in Canberra and the Melbourne Museum (on behalf of Australian Geographic).
Please note: To help manage COVID restrictions please booking via www.trybooking.com/BSPNW or contact Di Berry using the details below. COVID limits and regulations will apply. Bookings essential.
For further information, please contact:
Baringhup Landcare:
Diane Berry (Sec) 0403 020 663
Email: dianejberry@hotmail.com
Australian Platypus Conservancy:
Geoff Williams 03 5416 1478/0419 595939
Email: platypus.apc@westnet.com.au
Posted on 2 June, 2021 by Asha
Since 2006, dedicated volunteers have surveyed water quality along Forest Creek in Castlemaine VIC every month. They monitor waterway health using methods outlined by the Waterwatch citizen science program. At the recent Castlemaine Landcare Group AGM, volunteer Matt Kennedy gave a report on Waterwatch findings along Forest Creek, and invited anyone interested in volunteering for this worthy cause to get in touch.
'We take turns to monitor four sites monthly on Forest Creek, simple chemistry and water meters used with visual observations and data loaded into a public database for use by scientists and for catchment management,' says Matt. 'A monitoring session takes about 2-3 hours but is quicker as you get familiar with it. Training is provided by current volunteers and North Central CMA, with regular check-ins by the CMA to maintain quality assurance.'
Become a waterwatch volunteer
If you are interested in becoming a Waterwatch volunteer with Castlemaine Landcare Group, contact Matt Kennedy (email: migalake33@gmail.com)
If you are interested in becoming a Waterwatch volunteer elsewhere in the Mount Alexander region, contact your nearest Landcare or Friends group. To find your group, contact Connecting Country's Landcare Facilitator, Asha Bannon (email: asha@connectingcountry.org.au ) or visit our website – click here 
To learn more about Castlemaine Landcare Group – click here
To learn about the North Central WaterWatch Program, visit the North Central Catchment Management Authority website – click here