Posted on 26 May, 2022 by Hadley Cole
We are hosting a Landcare Link-up event for Landcarers  of  the Mount Alexander region with the theme Getting to know Connecting Country. Landcare group and friends group members come along and join us and learn more about the work Connecting Country does. It is also a wonderful opportunity to get together with neighbouring Landcarers in the region.
When: Thursday 2 June 2022 from 6.00-8.00 pm
Where:  Chewton Town Hall, 141 Main Rd, Chewton VIC
We will also hold a Landcare open mic session where you can have your say about Landcare in the region. A soup supper will be provided.
Please register your attendance via the following link before 5.00 pm on Sunday 29 May 2022:
https://www.trybooking.com/BZOGF
For more information please contact hadley@connectingcountry.org.au
We look forward to seeing you there!
Posted on 26 May, 2022 by Frances
Apologies if you have had trouble reaching Connecting Country by phone this week (May 2022). We are experiencing office phone and internet issues!
While we work on resolving the problem, our office phone is diverted to a mobile phone. Please feel free to leave a message and we will get back to you.
Alternatively, we are always contactable via email. Our general email address is info@connectingcountry.org.au
We are in urgent need of two mobile phones with wifi hotspot capability. If anyone has any spare mobile handsets, please let us know ASAP!
Posted on 25 May, 2022 by Ivan
Our friends at Nalderun have sent us some information about their events for Sorry Day and Reconciliation Week 2022. The week of events will commence with the 2022 Sorry Day commemoration at Castlemaine Botanical Gardens on Thursday 26 May 2022. Please read on for details about this important week for our first people of the land and our community.
Nalderun Education Aboriginal Corporation, with support from Friends of Nalderun present:
The 2022 Sorry Day commemoration
Where: Castlemaine Botanical Gardens, Castlemaine VIC
When: Thursday 26 May 2022 from 10.30 am
Introduction and MC: Vic Say
Smoking and Welcome to Country ceremony: Uncle Rick Nelson
Address by the Mayor: Bill Maltby and Castlemaine school captains
Speakers: Ron Murray Wamba Wamba Tatlara Man
For the full  program of events for Nalderun Sorry Day and Reconciliation Week 2022 – click here
'Nalderun is a Dja Dja Wurrung word which means 'all together', because we believe by moving forward together we can make the change needed for our children, our mob and the wider community in the Mount Alexander Shire region of Victoria to thrive. We are Aboriginal led and run – we know what our Community needs, as we are apart of it. For 10 years we have seen our children become stronger, proud and deadly. We know our future, and the future for our children's children is safe, having created programs and ways of being and teaching now. We want you to join this journey in this two-way learning space. We look forward to walking forward together. We invite you to support us in caring for Culture, Country and Community and to meet the needs of our mob, and the ever-increasing commitment to support these changes in the broader community, which builds respectful and reciprocal relationships for all.'
'We have written this document in a way that most organisations – Non-Indigenous organisations – show who they are. Our way is also through this video, a collaboration of 10 years of our work: NALDERUN – ALL TOGETHER'
Posted on 25 May, 2022 by Ivan
Old and new volunteers alike are invited to Tarrangower Cactus Control Group's next Community Field Day on Sunday 29 May 2022 near Maldon VIC.  Read on for more details from our friends the Cactus Warriors.
Cactus killers wanted!
Tarrangower Cactus Control Group will launch its 2022 season with a community field day.
Where: Near the corner of Watersons and Tarrengower School Roads. Tarrengower VIC
When: From 10.30 am to 12.30 pm pm Sunday 29 May 2022
Come along, enjoy the fresh air, kill some cactus and then join us for a free cuppa and sausage sizzle. Everyone is welcome.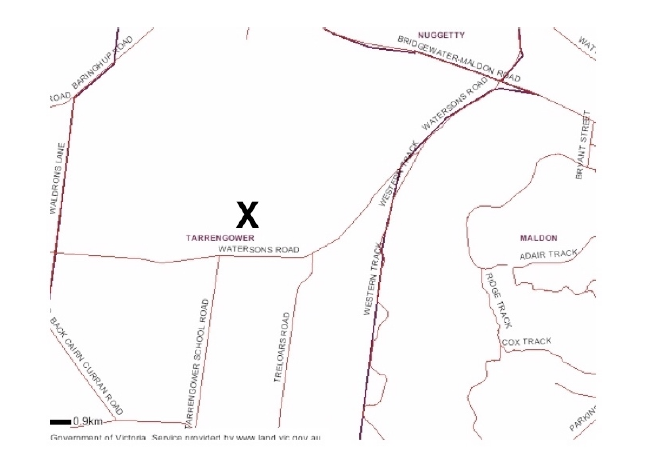 The Tarrangower Cactus Control Group Inc. (TCCG) consists of Landcare volunteers dedicated to the eradication of Wheel Cactus (Opuntia robusta). TCCG, in conjunction with Parks Victoria, holds friendly and informal Wheel Cactus Control community field days to inform and demonstrate control techniques, on the last Sunday of the month from May to October. These field days always end with a free BBQ lunch, cuppa and cake and the opportunity to chat, exchange ideas and make contacts. It is a great opportunity to spend a rewarding morning outdoors, meeting neighbours and others who are concerned about preserving our unique environment. Everyone is welcome, no previous experience is required and all equipment is supplied. View the video below to catch the 'cactus warriors' in action.
For more information visit www.cactuswarriors.org
Posted on 25 May, 2022 by Ivan
Do you have an interest in the management of our local waterways and broader landscape? Here is your chance to be involved with the North Central Catchment Management Authority's (CMA) regional roundtable engagement. Connecting Country has partnered with North Central CMA on many projects and has recently delivered property assessments on thier behalf. The regional round tables are a great way to learn more about the next decade of environmental planning and restoration and how you can be part of it. Connecting Country will be attending and we encourage local groups and individuals to come along and discuss local environmental priorities.
Please read on for details, courtesy of the North Central CMA website. 
NCCMA Regional Roundtable in Campbells Creek
When: Wednesday, 15 June 2022 –5:45 pm to 8:00 pm
Where: Campbells Creek Community Centre, 60 Elizabeth St, Campbells Creek VIC
Cost: Free
RSVP for dinner by 10 June 2022 on info@nccma.vic.gov.au or (03) 5448 7124
Do you live or work in Macedon Ranges Shire, Hepburn Shire, Mount Alexander Shire or the City of Greater Bendigo?
Are you interested in Natural Resource Management?
If so, come along to our next Regional Roundtable where you can:
Hear about current projects in your local area from the organisations involved.
Discuss local environmental priorities.
Identify opportunities to work together in the future.
Posted on 19 May, 2022 by Frances
Last week Connecting Country delivered a workshop for the debut course titled 'Connecting to this Country', an eight-week course put together by Castlemaine Commons in partnership with Maldon Neigbourhood Centre. Despite the course name, this course was not developed by Connecting Country – confusing! However, we did present a workshop for keen participants on 10 May 2022.
The course is designed as a practical journey that enables participants to develop more meaningful connection to the Victorian Central Goldfields on Dja Dja Wurrung Country. It is particularly relevant to new residents or anyone curious to explore their local environment and culture. Participants learn about indigenous world views and nature connection, along with applied skills in land management, ecological restoration, plant weed and animal identification, regenerative living, carbon reduction, resilience and food systems.
Connecting Country staff worked with volunteers from Castlemaine Landcare, Birdlife Castlemaine, Friends of Box Ironbark Forests and Castlemaine Field Naturalists Club to deliver the one day workshop. Participants came from various backgrounds, with some more experienced in natural resource management and some with little to no experience. We started the day with a bird walk and introduction to the amazing work of Landcare along Leanganook track on Forest Creek, Castlemaine, using our new 'Bird walk for beginners' as a guide. Over lunch we heard from Castlemaine Field Naturalists Club. During the afternoon our phascogale expert, Jess, took the group to check some nearby nest boxes, introducing them to some local wildlife and our biodiversity monitoring program. Participants left with a copy of Connecting Country's Healthy Landscapes guide as a resource to help them continue their journey.
It was a great day out for participants and presenters. We hope it left participants with a greater understanding of the diverse and passionate environmental and community groups working in our region, and what can be achieved on the ground by passionate and hardworking volunteers.
Posted on 19 May, 2022 by Ivan
The webinar was delivered and recorded online on 8 March 2022, courtesy of the Macedon Ranges Shire Council as part of their larger 'Healthy Landscapes' project. The webinar explored how ecological burning is approached by local government and how this can be applied to other contexts. This well-attended event and was well received in the community.
Posted on 9 May, 2022 by Hadley Cole
Intrepid Landcare  – Mount Alexander region is a local group for 18 – 35 year olds looking to connect with Country and care for our environment here in central Victoria. Their monthly activities include working bees, educational sessions, nature walks and outdoor adventures.
Join Intrepid Landcare on Sunday 15 May 2022 for an informal walk up on Leanganook (Mount Alexander) from Leanganook Picnic Ground to Dog Rocks. We'll meet near the toilet block at 11.00 am. BYO picnic lunch and thermos if you'd like to stay for lunch afterwards. No RSVP is needed.
If you like birding, bring your binoculars!
Be sure to dress warmly and wear sturdy walking shoes, the rocks on the Mount can be very slippery. Here is a photo from our walk up there in 2019, where we scored bonus snow!
If you have any questions, text or call Asha on 0418 428 721 or email intrepidlandcaremar@gmail.com.
As with all Intrepid Landcare activities, this is a COVID-safe event. All attendees are asked to be fully vaccinated and follow any current COVID-19 restrictions. This is a child-friendly event, noting that kids must be under parent/carer supervision at all times.
Posted on 9 May, 2022 by Frances
Welcome to our 25th Bird of the month, a partnership between Connecting Country and BirdLife Castlemaine District. Each month we're taking a close look at one special local bird species. We're excited to join forces to deliver you a different bird each month, seasonally adjusted, and welcome suggestions from the community. We are lucky to have the talented and charismatic Jane Rusden from BirdLife Castlemaine District, and the brilliant Damian Kelly, sharing their writing and images about our next bird of the month.
Flame Robin (Petroica phoenicea)
True to the Flame Robins' annual migration from higher and wetter altitudes in summer, to lower altitudes in winter, April saw them arriving in Central Victoria. They demonstrate classic altitudinal migration, breeding in mountain forests up to 1,800 m in elevation, utilising ridges and slopes, which is a little unusual. As a very general rule, gullies are preferred by most woodland bird species because they hold more moisture, and therefore support higher density and biodiversity of plant species. All this makes gullies more nutrient-dense and therefore good foraging for birds. So the Flame Robin is an interesting contradiction during the breeding season and summer months.
April 2022 bird surveys for BirdLifes' Birds on Farms project in Castlemaine recorded Flame Robins in their preferred autumn and winter environment: edge habitat and dryer open woodland. They were spotted foraging from paddock fences along the vegetated Forest Creek corridor, on the edge of a disturbed but newly re-vegetated paddock.
The neon bright, deep orange breast and belly, contrasting with grey on the rest of the bird, makes the male Flame Robin distinctive and easy to identify. The female and immature birds are another matter entirely. They can easily be mistaken for Red-capped and Scarlet Robins, as they all tend to look small and brown. The bane of the birder's bird watching life! However, in practice it's the vivid male that will catch your eye, and take your breath away with its splendour.
For a small bird, Flame Robins can disperse over quite large distances. Banding studies show them moving up to 351 km and tending to return to the same over-wintering sites year after year. The species distribution ranges from south-east Queensland to around the edges of South Australia, as well as Tasmania, and outside the breeding season, up to the Murray River in Victoria.
Outside the breeding season, Flame Robins will form small flocks of typically 6-14 birds. However, along Forest Creek larger flocks have been recorded, which is not so unusual.
Bonds between breeding pairs of Flame Robins often persist between seasons. The breeding season is August to February, when they build cup-shaped nests of grass, bark strips, moss and spider web. They lay 2-3 eggs per clutch and it's not uncommon for pairs to raise multiple broods.
The major disturbance of bush fires and logging can be a temporary boon to Flame Robins. Records provide evidence of them using recently burnt areas, especially outside the breeding season. As the vegetarian recovers, numbers of Flame Robins decreased in disturbed areas.
Written by Jane Rusden and Damian Kelly
Photos by Damian Kelly
Posted on 4 May, 2022 by Frances
Connecting Country works with landholders and community groups to restore landscapes across the Mount Alexander region of central Victoria, with a focus on restoring habitat for woodland birds on both public and private land. Our key actions include fencing to protect remnant vegetation, changing grazing regimes, controlling pest plants and animals, planting revegetation and nurturing natural regeneration.
We focus on restoring woodlands and degraded landscapes for the benefit of our woodland birds and other wildlife. Through Connecting Country's long-term bird monitoring program, we have a solid database that allows us to assess changes in woodland bird populations over time. Analysis indicates that our landscape restoration efforts are having a positive impact on woodland birds.
We were heartened to recently discover some robust scientific research that supports our observations: revegetation with suitable indigenous plants really does bring back woodland birds! The new research was published in the Journal of Applied Ecology, and shows planting trees and shrubs brings woodland birds back to farms, from superb fairy-wrens to spotted pardalotes. The research was conducted by a team of respected academics, including Professor Andrew Bennett, who is a long-term friend of Connecting Country and helped design our bird monitoring program.
The research also concluded that scattered trees are valuable habitat features for birds. These large old trees act as stepping stones that help birds move across the landscape, and provide foraging and nesting habitat for species such as Brown Treecreeper, Laughing Kookaburra and Eastern Rosella. They found individual patches of revegetation have the greatest value for birds when they include a diverse range of trees and shrubs, are close to or connected with native vegetation, and are older (meaning the plants have had more time to grow).
To read a news article about the research, courtesy of The Conversation website – click here
To read the full scientific article in the the Journal of Applied Ecology – click here
Posted on 4 May, 2022 by Ivan
As a monthly tradition, our friends at Castlemaine Field Naturalists Club (CFNC) hold a meeting with a guest speaker on the second Friday of the month, followed by a group excursion or field trip the following day. Castlemaine Field Nats provided the following details about their May 2022 meeting and excursion, which look very interesting and exciting. All are welcome to attend. For more information on CFNC, please visit their website – click here
Monthly meeting: Friday 13 May 2022 at 7.30 pm Uniting Church Fellowship Room, Lyttleton St, Castlemaine VIC
Feral deer – managing and monitoring
with Peter Jacobs (Deer Project Officer for the Invasive Species Council)
Peter will talk about the emerging problem of feral deer in Victoria. The talk will discuss the identification and distribution of the 4 main feral deer species in Victoria, the economic, social and environmental impacts they are having, and the cost to the community.
Peter will also present on Victoria's laws that protect feral deer as a game species and what strategic and tactical options there are for feral deer control in Victoria. This will include an overview of the control programs that are currently in place as well as what we need in the future to control this serious pest.
Our May monthly meeting will be held in person again. Members and guests can arrive at the hall from 7.15 pm and are welcome to stay after the meeting for supper and a chat. Please sign in on arrival.
Our guest speaker will follow the usual 'observations' session when members can share recent interesting sightings with an option to show a photo or two. If you have photos for the meeting, please email JPEG file(s) to Euan Moore at calamanthus5@bigpond.com by noon on the day of the meeting.
Excursion: Saturday 14 May 2022 from 10 am ALL DAY – Seeding Victoria and La Gerche trail, Creswick VIC
Seeding Victoria's seed bank
Seeding Victoria Inc. is a not for profit, charitable organisation that manages several seed banks in Victoria. For our May excursion, we will be privileged to have a tour of Seeding Victoria's seed bank at Creswick as recently featured in the ABC's Gardening Australia. Dan Frost who manages this seed bank will explain how seed is appropriately sourced and maintained under strict conditions to supply revegetation projects. We will also learn how Seeding Victoria not only provides provenance-based seed sales but also a consultancy service for collection and caring for seed as well as site assessment and direct seeding advice.
The tour of the seed bank and discussion will take about 1.5 hours after which we will have a picnic lunch and a walk along the La Gerche Trail in the afternoon.
The La Gerche Trail is a 2.2 km long, easy walking track in the Creswick State Forest. The trail commemorates the work of John La Gerche, the first bailiff for the forest charged with halting the rampant cutting of trees for mining and fuel-wood and allowing regeneration of the forest. The trees planted by La Gerche are now over 100-years old and include a large variety, both native and introduced for experimental purposes. There are interpretative signs along the way.
Meet at the Octopus (Duke St, opposite the Castle Motel, Castlemaine VIC) at 10 am, or at the Seed Bank (co-located with the Parks Victoria complex in Sawpit Rd, Creswick VIC) at 10.50 am. We will meet at the old oak tree in the gardens near the Seed Bank. Bring lunch, chairs, sturdy shoes and water.
The field trip will be cancelled in extreme weather conditions or if there is a high fire risk.
Posted on 28 April, 2022 by Frances
Our local Intrepid Landcarers are getting together to help out Connecting Country, as well as enjoy a little fun and socialising. Intrepid Landcare is a place where young people (late teens to thirties) can come together and create the change they want to see in the world. Read on for details.
Hi Intrepid Landcarers! Feel like getting your hands dirty for a good cause? Connecting Country is looking for volunteers to help make plant guards this Sunday 1 May 2022. The guards will protect Silver Banksia and Sweet Bursaria which are being planted in special Climate Future Plots (to read more – click here)
Join us from 2 pm-5 pm at the Connecting Country depot (11 Campbell Street, Castlemaine VIC), then we'll head to The Taproom for a drink and cheese platter. Feel free to join us for all or part of the day and contact Asha on 0418 428 721 if you have any questions.
Be sure to dress in warm sturdy clothes and bring some water (and optional thermos and snacks if you're organised!). This work involves working outdoors, manual handling of heavy equipment (wire) and using tools to cut wire. No special skills are needed, but volunteers need a reasonable level of fitness.
Hope to see you there!
To learn more about Intrepid Landcare – click here
Posted on 13 April, 2022 by Frances
Thank you for the positive feedback we've received since our recent launch of the 'Bird walk for beginners' along Forest Creek, Castlemaine VIC.
We are pleased to announce the printed birdwalk brochure is now available from Castlemaine Visitor Information Centre (44 Mostyn St, Castlemaine VIC).
You can also download a copy – click here
Our new 'Birdwalk for beginners' brochure allows the community to access an easy, self-guided bird walk. The walk starts on Forest Creek in Wesley Hill and follows a gently-graded, maintained walking path for around 1.5 km. There are eight sites along the bird walk, providing excellent opportunities to visit some great bird-watching spots, with QR codes in the brochure help you learn about the sites, identify birds and link to further information.
Here is some of the lovely comments so far:
Congratulations on a very successful launch of the bird walk! A wonderful project, well executed. – Jenny
Well done to Connecting Country for creating this great idea and delivering it. You certainly showed the value of partnerships in the Shire … I hope the brochure takes off and that landcare work can continue to help build up areas of interest for the community to enjoy. Thanks for all the work and liaising. It melts the borders between organisations. – Christine
This is a wonderful project – we downloaded and printed the brochure in b&w. We used our mobile phone to read the QR code and were delighted with the information and photos we saw. We look forward to doing the walk soon. Thanks to all involved. – Judy
A wonderful project, professionally executed as usual and a great launch. I know what I'm doing with the grandchildren over Easter. – Chris
Our 'Birding for beginners' project was supported by the Victorian Government through Parks Victoria's Volunteering Innovation Fund.
Posted on 12 April, 2022 by Frances
Welcome to our 24th Bird of the month, a partnership between Connecting Country and BirdLife Castlemaine District. Each month we're taking a close look at one special local bird species. We're excited to join forces to deliver you a different bird each month, seasonally adjusted, and welcome suggestions from the community. We are lucky to have the talented and charismatic Jane Rusden from BirdLife Castlemaine District, and the brilliant Damian Kelly, sharing their writing and images about our next bird of the month.
Crested Shrike-tit (Falcunculus frontatus)
This month's bird might be small in size, but packs a punch in character and arguably wins the prize for craziest hair do. The Crested Shrike-tit is boldly coloured, with a bright yellow chest and striking black and white head … and as it's name suggests, a black mohawk-like crest. Often it's heard before seen because of the ripping noise as it tears bark off trees using its powerful bill, searching for invertebrates, favouring spiders and beetles. Interestingly they will also eat fruit and other vegetable matter on occasion. They have even been recorded using a stick to procure hard-to-get-at insects, which is notable as using tools is normally associated with intelligence. For a pleasant change, it's also a bird that's easy enough to see as they can be bold and quite curious, and of course strikingly-coloured. Also welcome to the bird watcher is their distinctive high-pitched whistle, another solid identification indicator. However, like so many Australian birds, they are excellent mimics.
Damian observes Crested Shrike-tits love a bathe in puddles, and I often see them at the birdbath in my garden. Typical of my place, they can be found in eucalyptus forests with a preference for gullies, and in dryer forests, along water courses. Their distribution covers eastern and southern Australia, as well as south-west Western Australia, but rarely into tropical forests.
Usually Crested Shrike-tits are found either singularly or in pairs, though on occasion I've observed what I think is a family group in mid-summer. They build a deep cone-shaped nest, often high up in a vertical tree fork. Made of dry grass, moss, lichen and bark, the nest is held together with spiders web, and will hold 2-3 eggs. (Poor spiders get eaten by Crested-Shrike-tits, then their webs are torn down by them too!) Both parents brood and feed the chicks, but in some instances there will be a one or more helpers at the nest who feed young. The home range of the Crested Shrike-tit is quite large, but mobility is generally restricted to autumn, and otherwise they are quite sedentary.
Damian Kelly, who is a master at lurking quietly and unobtrusively in the bush, writes of his wonderful observations of this stunning bird:
'They are an intriguing bird, as they can be quite inquisitive and will often come up close and personal. One time at Railway Dam I returned from a walk to find a bird clinging to the radio antenna of my car. It didn't fly off but just observed me as I took some nice photos. A few days later at the same spot I was sitting in the car with the door wide open when a shrike-tit alighted on the edge of the door, again observing me closely. I cannot be sure if this was the same bird. I could hear another individual calling in the trees nearby but that one never came close.'
I have to admit to getting a thrill every time I see a Crested Shrike-tit, as they cock their head vigorously, showing off their crazy crest to full advantage.
Written by Jane Rusden and Damian Kelly
Images captured by Damian Kelly
Visit YouTube to view a Crested Shrike-tit bathing and calling:
Posted on 7 April, 2022 by Jess
We are very excited that we have not one, but two important projects requiring volunteer support over autumn 2022.
One project involves climate future plots and the other involves nest box monitoring. Both projects are close to our hearts, and we believe they will make valuable contributions to the biodiversity conservation into the future.
About our 'Future-proof our forests' project
Climate future plots aim to enhance the resilience of natural landscapes to the changing climate. They are areas of revegetated land incorporating plant species that already occur naturally in the area. These plots include both locally-sourced plants, as well as plants of the same species from other provenances that have hotter and drier, or cooler and wetter, climates. The plants from the different provenances breed and produce 'climate-adapted seed'. Plants grown from this new seed are potentially more resilient to changes to the changing climate. This is a cutting-edge project, and despite consulting widely with experts who are supportive of the project, we are still not sure what the outcome will be – there is a lot to learn! Monitoring these plots provides opportunities to actively inform future restoration and biodiversity conservation management in the Mount Alexander area.
Connecting Country has secured funding through the Ross Trust for our 'Future-proof our forests' project to establish two climate future plots of 500 plants right here in Mount Alexander region between 2021-23. We are focusing on two key species from our local area: Silver Banksia (Banksia marginata) and Sweet Bursaria (Bursaria spinosa). Both plant species were once much more widespread in our region. Both species provide important resources for wildlife, such as the Eltham Copper Butterfly and the (locally) extremely rare Eastern Pygmy Possum, as well as many native bird species. Our climate future plots will create seed production areas and provide climate-adapted seed for use in future revegetation projects. They will also help to identify individual plants and provenances most suited to survive in our changing climatic conditions.
To read some interesting commentary about the history of Silver Bankisa in the Mount Alexander area, visit these blog posts by Geoff Park (click here) and Ian Lunt (click here).
We are seeking volunteers to assist with a large and extremely critical task – preparing 1,000 robust plant guards to protect our very precious, carefully-selected baby Silver Banksia and Sweet Bursaria plants from being eaten by rabbits and kangaroos.
The plant guard volunteer role involves:
Working outdoors at sites in the Castlemaine and/or Kyneton area.
Working as part of a team.
Following safety procedures.
Carrying star pickets and wire rolls.
Cutting wire fencing material.
Constructing plant guards.
This work involves working outdoors (in paddocks and/or at the Connecting Country depot in Castlemaine), manual handling of heavy equipment (wire and star pickets) and using tools to cut wire and assemble guards. No special skills are needed, but volunteers need a reasonable level of fitness.

About nest box monitoring
Monitoring our favorite marsupial, the frisky Brush-tailed Phascogale (also known as the Tuan), is one of our core monitoring activities here at Connecting Country. We're excited to be planning our nest box monitoring for autumn 2022.
Connecting Country's nest box monitoring program was established in 2010. Our 450 nest boxes across the Mount Alexander region of central Victoria allow us to collect valuable scientific data about the threatened Brush-tailed Phascogale and other arboreal mammals. For more information on our nest box monitoring – click here
We are thrilled to have funding from WIRES to support our 2022 nest box monitoring. WIRES (NSW Wildlife Information, Rescue and Education Service Inc.) is Australia's largest wildlife rescue organisation.
Our nest boxes will be led by an intrepid team of trained volunteer team leaders.
We are seeking volunteers to assist Volunteer Team Leaders to conduct nest box surveys, with feet planted firmly on the ground (i.e., not climbing ladders).
This nest box volunteer role involves: 
Travel within the Mount Alexander region.
Following safety procedures.
Carrying ladders, replacement nest boxes, and equipment to sites.
Helping to navigate to sites.
Writing observations and recording data.
Taking photos.
Field work roles require working on uneven ground and carrying ladders (these are heavy!) through the bush, sometimes in hot or cold weather. Some sites require hikes through uneven terrain, or climbing over fences. Volunteers need a reasonable level of fitness, and an adventurous spirit!
If you are interested in assisting us, please send a brief email to jess@connectingcountry.org.au stating:
If would prefer to assist creating plant guards, inspecting nest boxes – or both!
Your availability during April and May 2022.
Why you are interested in volunteering – we ask this so we can do our best to make your volunteering experience as useful as possible for you!
A brief summary of any relevant experience.
Any questions you have.
Volunteering on environmental projects is a great way to learn about our local environment, keep active, contribute to nature conservation, learn skills and meet new people. We look forward to hearing from you!
Posted on 7 April, 2022 by Jacqui
Forest Creek in Castlemaine was abuzz with activity this week, as 35 bird walkers came together to celebrate the official opening of 'Bird walk for beginners', a brochure-guided walk along a 1.5 km stretch of the Leanganook Track at Forest Creek in Castlemaine VIC. The birdwatchers ranged from absolute first-time beginners to more experienced birders from BirdLife Castlemaine and Castlemaine Field Naturalists Club. 
The group heard from local experts and volunteers: Christine Kilmartin from Castlemaine Landcare Group, Euan Moore and Jenny Rolland from Castlemaine Field Naturalists Club, and Jane Rusden and Damien Kelly from BirdLife Castlemaine. All had a hand in producing the brochure with us, ensuring their decades of experience with local birdlife and vegetation was captured in the bird walk brochure and online content for all to enjoy.
Councillor Gary McClure from Mount Alexander Shire Council and Noel Muller from Parks Victoria were among our special guests there to help launch the walk with our celebratory morning tea on 6 April 2022.
Christine highlighted the transformation of Forest Creek over the past decades, thanks to thousands of hours of volunteer work from Castlemaine Landcare Group. Their incredible work has seen the creek reappear after removal of massive infestations of gorse and other weeds, and planting out with a diversity of locally-native understorey plants.
This ongoing process has created a much more diverse habitat that supports a range of native birds and other wildlife. We know this because dedicated and experienced volunteers have been doing bird surveys along the creek during the transformation, to monitor the changes and return of bird species over time. These bird surveys complement Connecting Country's network of 50 long-term bird survey sites across our region, which are monitored each year by Connecting Country volunteers, with the aim of monitoring change as land is restored through weed control and strategic revegetation.
Our new 'Birdwalk for beginners' brochure allows the community to access an easy, guided bird walk, with QR Codes along the way to learn about the sites, and links to further bird information and bird calls. This project aims to attract new birdwatchers, as well as celebrate the excellent restoration work that volunteers have achieved over the past few decades along Forest Creek. Bird walks are an ideal way to get people out enjoying and exploring the many natural assets we are blessed with here in central Victoria.
The printed birdwalk brochure will be available from Connecting Country and Castlemaine Visitor Information Centre (44 Mostyn St, Castlemaine VIC), or you can download a copy – click here
The walk is approximately 1.5 km long (one-way) and is located along a gently graded, well-maintained walking path suited to a range of abilities. There are eight sites along the bird walk, providing excellent opportunities to visit some great bird-watching spots, with a species list for each site on tap via the QR Codes in the brochure.
Bird watching is a great activity that almost everyone can enjoy, and this walk aims to increase the accessibility of bird walking in our region. The COVID-19 lockdown period has seen a ten-fold increase in the number of new birdwatchers around the country. People are craving nature and the outdoors, prompting them to start their bird watching journey and enjoy the challenges of how to differentiate some of the trickier species.
Central Victoria is considered a birding hotspot and we find birds often prompt you to explore wonderful places that you never knew existed!
We extend a big thank you to Castlemaine Landcare Group, BirdLife Castlemaine, Castlemaine Field Naturalists Club, Parks Victoria and Mount Alexander Shire Council for supporting this project.
This event was part of Connecting Country's 'Birding for beginners' project supported by the Victorian Government through Parks Victoria's Volunteering Innovation Fund.
Posted on 31 March, 2022 by Jess
Connecting Country is seeking to expressions of interest for a contractor to plant 1,000 tubestock plants across two properties in the Mount Alexander region of central Victoria around June 2022.
This project requires careful location and labelling of the plants so that each plant can be tracked and monitored into the future. Each plant will be protected by a wire guard.
If you are interested, please contact info@connectingcountry.org.au by Monday 18 April 2022. 
Please provide us with the following information:
Your schedule of rates.
How many plants you usually plant in a day.
When you are available to plant the plants.
Your experience with similar projects.
We look forward to hearing from you!
Posted on 31 March, 2022 by Jess
We are so grateful to everyone who has donated to our recent campaign to raise funds for nest boxes. Thanks to you, we have just placed an order for 60 tuan nest boxes with our friends at Wildlife Nestboxes.
A huge thank you to our Tiny Houses for Tuans donors: Adam Purcell, Bergen O'Brien, Brendan Sydes, Bridget Farmer, Bronwen Algate, Carolyn White, Chris Lawrence, Elle Fox, Geoffrey Sutter, Jane Rusden, Jennifer Rolland, Jessica Seidel, John Carruthers, Lesley Carlin, Lisa Rowe, Maree Cheesman, Michelle Hanslow, Patricia Robins, Petra Fischer, Philip Hopley, Smiley Williams, Stuart Brown, and 12 other anonymous donors who generously contributed to the project.
Receiving donations like this means a lot to us here at Connecting Country. It helps us practically – we would not have been able to replace these nest boxes without your support – but it also warms our hearts and lightens our outlook for the future. On behalf of our staff, nest box volunteers, and of course, the Tuans – thank you!
Don't forget, here are some other ways you can help threatened Tuans: 
Keep pets, especially cats (known predators of phascogales), indoors at night when Tuans are active.
Retain leaf litter, logs, and trees (especially mature trees) on your property, as these provide foraging and den resources for tuans.
Provide your own 'Tiny Houses' by installing nest boxes on your property. To contact a local provider, Wildlife Nestboxes – click here
Contribute to restoring healthy forests by joining your local Landcare or Friends group. To find a group – click here
Consider volunteering to monitor nest boxes with Connecting Country (next surveys in autumn 2022). To register your interest – email jess@connectingcountry.org.au
Share our campaign with your friends and networks.
Posted on 31 March, 2022 by Frances
Our friends and neighbours at Loddon Plains Landcare Network (LPLN) are promoting a new Wheel cactus workshop and opportunity to learn more about managing this prickly weed. Please read on for details.
Agriculture Victoria is conducting a Wheel cactus workshop next Thursday 7 April 2022 in Buckrabanyule (near Wedderburn) VIC.
In recent years, it is apparent that landholders and groups are spending more time than ever managing for this weed. The community understands the very real threat that Wheel cactus presents and, given its severity and terrible invasiveness, LPLN encourages all members and residents to attend and provide your voice of support to provide on-ground action and management against this weed.
LPLN will be in attendance and plans to present its proposal of the formation of a community-led Wheel Cactus Management Taskforce, providing community support and development of a Regional Management and Action Plan.
For more information please refer to the event flyer – click here
Posted on 29 March, 2022 by Ivan
Welcome to our 23rd Bird of the month, a partnership between Connecting Country and BirdLife Castlemaine District. Each month we're taking a close look at one special local bird species. We're excited to join forces to deliver you a different bird each month, seasonally adjusted, and welcome suggestions from the community. We are lucky to have the talented and charismatic Jane Rusden from BirdLife Castlemaine District, and the brilliant Damian Kelly, sharing their writing and images about our next bird of the month.
Common Bronzewing (Phaps chalcoptera)
This month we are looking at the Common Bronzewing, simply because they are resident at my place and are really quite odd! Regularly seen foraging and using the bird baths, for such a flighty shy bird, they have become quite used to us. It was a female having a prolonged bathe, for about 20 minutes, that drew my attention. She sat low in the water and rolled on her side, wing in the air (see photo), having a good soak, as if having a luxury spa. Pedicure next? I've seen Emus do similar, but they are enormous with such crazy long legs, so what else are they going to do? Common Bronzewings also clap, not so much in applause, but when flushed. They will usually fly from the ground up into a tree. As they take off, they clap their wings a few times, and once landed, will bob their heads as they look at you from a safe perch.
The Common Bronzewing is exactly as its name suggests, having bronze colours under the wing and being common throughout most of Australia from coasts to the Mallee. However, they were not always common as they were once illegally shot for food and sport. Thankfully, now they are easily found in Central Victoria, favouring wooded areas. They can also be found in suburban gardens, which is an indication of their adaptability. Their diet consists mainly of seeds, with occasional leaves and invertebrates. I see the resident 'Bronzies' foraging on the ground or in low bushes, singularly or in groups of two or three, mostly in the morning or at dusk. They visit my bird baths for a drink, most often at dawn or early morning and dusk. This is typical behaviour for the species.
Although not the only bird to compete in the scrappiest nest award, they are up there with the best. There's a considerable pile of fine Casuarina twigs on the ground that I need to sweep up, which is the remains of a nest building attempt on top of the fire shutter housing above our windows. There's far more twigs on the ground than ever makes it into their questionable nest building. In fact eggs roll out on a regular basis. I often carry on about how intelligent birds are, but I'm not so convinced when it comes to Bronzies. Don't tell anyone I said that about a bird!
However, when the iridescent patch on their wings lights up, throwing flashes of golden yellow through teal green, magenta and purple colours, they are quite stunning and majestic. Their soft pinky brown chests, grey upper body and creamy white forehead on the males set off their bright pink feet beautifully. They can be easily confused with the darker and less iridescent Brush Bronzewing, which can be see along Forest Creek on occasion. Also confusing is their deep booming call, with repeated long notes that can easily be confused with the Painted Button-quail, who favours the same habitat. Damian and I have nearly confused them when heard in Kalimna Park, for example.
There's a lot to say about this beautiful species. They fly quite fast, with speed measured from vehicles at 58-60 km/hour, and a maximum of 67 km/hour. Movement in response to food and water availability is a regular occurrence for at least part of the population, with distances up to 360 km being recorded.
Another fun fact about the Common Bronzewing is they can safely feed on Gastrolobium bilobum, commonly known as heart-leaved poison, which is a highly toxic plant common in western and northern Australia. This may explain why, in at least some areas, they are not particularly hunted by cats and dogs, who would normally find a largely ground dwelling bird easy prey.
Jane Rusden
BirdLife Castlemaine District