Posted on 31 May, 2023 by Ivan
The best time to plant a tree was 20 years ago, the next best time is now, and we need your help!
We are partnering with local Landcare groups and Mount Alexander Shire Council to deliver a National Tree Day event on Sunday 30 July 2023. The day will be open to everyone to participate and will include planting indigenous plants for habitat and learning more about our local landscape.
The tree planting event aims to empower the younger generations of our community to take direct action in healing the land and tackling climate change. This is what they have asked for. Mount Alexander Shire Council recently surveyed young people in our local area. Our young people reported they want opportunities to plant trees, make homes for wildlife and to undertake practical actions to address climate change.
How you can help: sponsor a community planting day! 
We are raising funds to purchase local native plants and host a Community Planting Day on National Tree Day 2023, to support the Mount Alexander/ Leanganook community – young and wise – to help heal the land. Through this project, we aim to connect people of all ages with nature and restore degraded bushland.
The sponsored plants will be provided by local indigenous nurseries. You can sponsor the day by donating funds to go towards the purchase of the plants, stakes and guards. If you wish, you can attend the community planting day, get your hands dirty and plants the plants you have sponsored. However, if you can't attend the event, your contribution will be guaranteed and the community will plant for you! Let's work together to protect and restore our local biodiversity and nurture the land for our future generations! Donate today – click here
Degraded bushland
The Mount Alexander region of central Victoria has a long history of removing native vegetation for gold mining, agriculture, and timber and firewood harvesting, leading to many areas of degraded bushland, with little understory, or suitable habitat. In Australia, it can take hundreds of years for trees to form natural hollows. Due to the profound environmental change caused by European colonisation and the gold rush, many trees in our region are still young and have little understory or ground cover. Connecting Country has nearly two decades of experience in restoring these landscapes, and will oversee the event, to ensure the maximum benefit for our local wildlife and community.
Donate today via our Give Now page – click here
We are reaching out to our community for support to purchase a selection of local native trees, shrubs and groundcovers, to allow us to restore bushland and support our younger generations and local community. Donating to our 'Trees for our next generation' campaign provides excellent value for your investment: 
All plants purchased using the funds raised during this campaign will be from local nurseries that specialise in indigenous plants to this region. This is vital to ensure plants are adapted to local conditions, support local wildlife whilst supporting local businesses.
Experienced volunteers from Landcare will be supporting the planting, making this an effective and highly efficient project.
Our 15-year track record of landscape restoration and monitoring demonstrates the importance and relevance of this project and the excellent outcomes for local wildlife and community education.
Restoring degraded bushland, which was turned upside-down during the gold rush, is an important community engagement activity and allows people who deeply care about our landscape to take direct action.
The project will allow donors who wish to be involved on the day to plant a local native plant on National Tree Day, as well as passionate volunteers and younger generations.
This project will support young people to undertake practical actions to address climate change and biodiversity loss – a key issue that young people are acutely aware will profoundly affect their generation.
Any funds raised above our target will go directly towards purchasing plants for other Landcare groups in our region.
Donate today via our Give Now page – click here
We have a secure payment system and all donations (>$2) to Connecting Country are tax deductible.
Can't donate? Here are some other ways you can help
Attend the community tree planting event, and volunteer to revegetate the sponsored plants
Share our campaign with your friends and networks.
Retain leaf litter, logs, and trees (especially mature trees) on your property, as these provide foraging and den resources for wildlife
Consider doing revegetation or installing nestboxes on your property
Contribute to restoring healthy forests by joining your local Landcare or Friends group. To find a group near you – click here
Posted on 24 May, 2023 by Hadley Cole
The 2023 Landcare Link-up is coming up on Saturday 17 June 2023 and everyone is welcome!
As part of Connecting Country's ongoing support for Landcare groups in the Mount Alexander/ Leanganook region, we coordinate an annual Landcare Link-up to provide groups with an opportunity to get together, learn, share and connect.  It's also a great opportunity for anyone not yet engaged in Landcare to learn more about what's involved.
The theme for this years Link-up event is 'Sharing Stories' and will be held in Taradale, starting with gentle walk through Barkly Park followed by afternoon tea at the Taradale Hall.
Taradale Landcare Group are kindly co-hosting the event and will walk us through their Rediscover Barkly Park project.  Barkly Park is public land with hidden conservation values and offers a wonderful space for Landcare activities and for the wider community to connect with nature.
The group has been working hard to promote Barkly Park through educational and engaging walks throughout 2022/23 and a mini celebration festival earlier this year.   They have plans to care for and restore the site for both community and animals to enjoy for years to come.  We will hear from group President, Brian Bainbridge, who will present the plans and processes behind the Rediscover Barkly Park project.   Brian has decades of experience in restoring landscapes and connecting people with nature through various volunteer and paid roles.  It's sure to be an interesting and engaging event.
Barkly Park, Taradale VIC. Photo by Taradale Landcare.
Following the visit to Barkly Park, we will head over to the Taradale Hall to hear more interesting stories from Landcarers in the region and enjoy a lovely afternoon tea together.
Bookings are essential for catering purposes. To book your place, please -click here
For any inquiries please email: hadley@connectingcountry.org.au or call the Connecting Country office on: 0493 362 394
We thank the North Central Catchment Management Authority for their support of this event.

Posted on 23 May, 2023 by Hadley Cole
Every year National Sorry Day is 26 May and is then followed by Reconciliation Week. This years' Reconciliation Week is held from 27 May  – 3 June 2023 and the theme is 'Be a Voice for Generations'. Reconciliation Australia recognises Reconciliation Week as 'a time for all Australians to learn about our shared histories, cultures, and achievements, and to explore how each of us can contribute to achieving reconciliation in Australia.' To learn more about reconciliation in Australia – click here
Our friends and project partners at Nalderun have sent us some information about their local events for Sorry Day and Reconciliation Week 2023. The week of events will commence with the 2023 Sorry Day commemoration at Castlemaine Secondary College oval on Friday 26 May 2023 at 10.30am. Please read on for details provided by Nalderrun about this important week for our community.
Nalderun Education Aboriginal Corporation, with support from Friends of Nalderun present:
The 2023 Sorry Day Commemoration
Where: Castlemaine Secondary College oval, Castlemaine VIC
When: Friday 26 May 2023 from 10.30 am
Introduction and MC: Vic Say & Zeppelin
Smoking and Welcome to Country ceremony: Aunty Paulette Nelson
Address by the Mayor: Rosie Annear and Castlemaine Secondary students
Guest speaker: Kelly Blake Wadawurrung woman
For the full program of events for Nalderun Sorry Day and Reconciliation Week 2023 please see below.
'Nalderun is a Dja Dja Wurrung word which means 'all together', because we believe by moving forward together we can make the change needed for our children, our mob and the wider community in the Mount Alexander Shire region of Victoria to thrive. We are Aboriginal led and run – we know what our Community needs, as we are apart of it. For 10 years we have seen our children become stronger, proud and deadly. We know our future, and the future for our children's children is safe, having created programs and ways of being and teaching now. We want you to join this journey in this two-way learning space. We look forward to walking forward together. We invite you to support us in caring for Culture, Country and Community and to meet the needs of our mob, and the ever-increasing commitment to support these changes in the broader community, which builds respectful and reciprocal relationships for all.'
To learn more about the amazing work of Nalderun Education Aboriginal Corporation head over to their website – click here or check out their youtube channel – click here
Connecting Country acknowledges the Jaara people, the custodians and caretakers of this land. We recognise their continued care of Country for millennia and pay our respects and gratitude to elders, past present and emerging. We extend this acknowledgement to all Aboriginal and Torres Strait Islander peoples.
Posted on 17 May, 2023 by Ivan
Our friends and project partners, Castlemaine Landcare Group, are having their 2023 AGM on Thursday 25 May 2023 at the Northern Arts Hotel, Castlemaine VIC. Please find the details provided below about what looks like a most interesting guest speaker and topic for discussion. 
Castlemaine Landcare Group's Annual General Meeting (AGM) with guest speaker Clive Willman, historian and geologist.
When: 7.30 pm, Thursday 25 May 2023
Where: Northern Arts Hotel, 359 Barker St. Castlemaine VIC
Local historian and geologist Clive Willman will give us new insights into the geological and cultural background of today's Forest Creek at Castlemaine Landcare Group's AGM.
Clive is a well-known geologist who has had a long career in government and the local mining industry. He has completed extensive geological studies of the local area for the Geological Survey of Victoria and is known for his deep knowledge of 19th century mining methods. Clive has contributed to international scientific papers and numerous books regarding Victoria's geological history and has made educational films for the New South Wales and Victorian state governments. Clive is also a long-term member of Landcare.
Clive will speak about the ancient origins of Forest Creek and how mining and agriculture have affected the local landscape since the gold rush. He will explain how Central Victorian streams owe their origins to uplift of The Great Dividing Range, which was caused by Antarctica's slow separation from southern Australia. Over the millennia, long-lived streams like the Loddon River, and Forest, Campbell's and Barker's creeks, have meandered but remained confined to remarkably persistent valleys. He will show how the latest high-tech LiDAR imagery complements 1850s surveyors' maps, old aerial photos, and the oral histories of long-term residents. These all help to unravel the history of Forest Creek and Moonlight Flat since 1851 and show how mining, farming and Chinese market gardening have all left their imprints on the local landscape.
Drinks (beer, wine, and non-alcoholic) will be available at bar prices, and it is recommend that you purchase something to recognise the generosity of the Northern Arts Hotel for hosting. Castlemaine Landcare Group will provide a supper after the presentation. No bookings necessary. All welcome!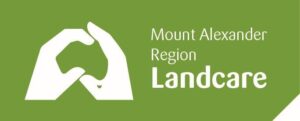 Posted on 13 April, 2023 by Ivan
Our friends and project partners at the Newstead Landcare Group are excited to be hosting Professor Barry Golding at an event on 18 April 2023 on the environment around Newstead at the time of European contact. The event will be an intriguing exploration of historical and early botanical records that may be vital in our restoration efforts and planning of revegetation works. Please see details below, provided by Newstead Landcare Group.
Our land at contact
Last October, we were very excited about Prof. Barry Golding's presentation on the environment around Newstead at the time of European contact. Alas, a lot of rain and rising floodwaters meant a last minute cancellation. We are now very pleased to announce that Barry will be presenting on this subject for us this April. Barry has combed through historical records to put together a vivid and moving picture of how the land around Newstead and its environs may have looked prior to contact.
The arrival of Europeans in Australia produced profound changes across the continent. It can be hard to know exactly what the landscape looked like before this dramatic upheaval. The documents left by the earliest intruders can give us a few clues. Professor Barry Golding of Federation University has combed through historical records to put together a picture of how the land around Newstead and its environs may have looked prior to contact. From the extensive permanent ponds on the Loddon containing literally tonnes of Murray Cod to the vast meadows of Yam Daisies (Myrnong), some of the descriptions Barry has found give us a glimpse of the extraordinary richness of our neck of the woods.
Come along to our presentation on Tuesday April 18th when Barry will present what he's learned about the extraordinarily rich and diverse vegetation communities that once adorned our landscape and the marvellous wildlife on this land and in the rivers.
The presentation will start at 7.30pm at Newstead Community Centre. All are welcome to attend, gold coin donations appreciated.
Posted on 14 March, 2023 by Hadley Cole
The Buzz project: promoting pollinators of central Victoria, is a Connecting Country project funded by the 2022 Victorian Landcare grants, that aims to celebrate and expand community knowledge on the smaller heroes of our local ecosystems, the insect pollinators.
The project was launched with a presentation from local entomologist and bee specialist Dr Mark Hall, Senior Biodiversity Officer at the City of Greater Bendigo, on Wednesday 15 February 2023 at the Campbells Creek Community Centre. The presentation focussed on the various native pollinators we may see in the local area and was titled 'Native pollinators on your property: who, where and what they do?'
We had a wonderful turnout to the presentation with up to forty enthusiastic attendees who came along with fantastic questions. Mark spoke of the many pollinators present across the landscape from native bees, to flies, butterflies, moths, and beetles. He spoke of the importance of connectivity between gardens, roadsides, and bushland of native vegetation to help build corridors for pollinators to move and plenty of wooded areas for them to nest in. We learnt of the specific adaptations native bees have formed to pollinate indigenous plants and how introduced insects such as honey bees cannot perform the same pollination service as efficiently as the native pollinators.
Following the presentation, we then went out on a field trip with Mark to a private property in Harcourt on Friday 24 February 2023. The field trip was titled 'promoting native pollinators from property to landscape.' Thirteen enthusiastic participants came along to learn of the various monitoring techniques we can use to investigate the pollinators occuring on our properties, Landcare sites and in our backyards. The beautiful property of Lois from Barkers Creek Landcare and Wildlife group did not dissapoint! Although it is late in the season for many insects, we discovered a range of insect pollinators in Lois's garden and the bushland on her property. A couple of species of Blue banded bees were on show, as well as the Imperial Jezebel (Delias harpalyce) butterfly that feeds on misstletoe, a few dragonflies were noted however were very difficult to catch with the net as they zip about so fast! The most exciting discovery was a Cuckoo Bee (Thyreus) found in one of the insect traps. As the cuckoo part of the name suggests, the native Cuckoo Bee will take over the nests of Blue Banded Bees by laying their eggs in with those of the Blue Banded Bees. Although the Cuckcoo bees are not the friendliest of bees they are very beautiful and Mark reassured us that they appear to exist in smaller numbers than many of the other native bees.
So far The Buzz project has been a wonderful success, bringing together community members, nature enthusiasts and Landcarers with a common focus of learning more about the various native pollinators occurring across the local landscape, where they live, how they behave and the types of pollination services they provide.
Connecting Country would like to thank Dr. Mark Hall for his brilliant contributions to The Buzz project. The knowledge he has shared with us all will go a long way to building a greater understanding of the native pollinators of the region. A big thank you also goes to Lois and Geoff for sharing their beautiful property in Harcourt for the field trip.
If you or your Landcare group are interested in learning more on how to monitor and survey insects across the region please get in touch by emailing hadley@connectingcountry.org.au.
We will host one final event later in the year in Spring to wrap up The Buzz project, so stay tuned for more details!
This project was funded through the Victorian Landcare Grants and the North Central Catchment Management Authority.
Posted on 21 February, 2023 by Ivan
Our friends and project partners at Friends of the Box-Ironbark Forests (FOBIF) are turning 25 and to celebrate are opening their photography exhibition this Saturday at the Newstead Arts Hub. The show will feature an incredible array of nature-based photographs from community members and FOBIF supporters. We would like to thank and congratulate FOBIF on 25 years of campaigning for better management of our natural assets and educating the community of their significance.
FOBIF photography exhibition opening: Saturday 25 February 2023
Friends of the Box-Ironbark Forests (FOBIF) is holding an exhibition at the Newstead Arts Hub (8A Tivey Street, Newstead, Vic) to mark 25 years of campaigning for a better future for our forests and promoting their value.
There will be 20 nature photos by members and supporters, historical material about FOBIF, drawings by Chewton Primary School students, and a geological display.
A seventy-page catalogue of the exhibition with extra historical material will be available for sale as well as FOBIF's six published books and nature cards. All photos will be for sale with proceeds going to FOBIF. 
The exhibition will be open over 3 weekends, (25 & 26 February, 4 & 5 March, 11 & 12 March 2023) and Labour Day (13 March 2023) between 10 am and 4 pm. 
Alison Pouliot, well known fungi expert and engaging speaker, will open the exhibition at 10.30 on 25 February 2023. One of FOBIF's founding members, Phil Ingamells, will also speak. Everyone is welcome and refreshments will be provided. 
You can find out more about the exhibition on the FOBIF website (www.fobif.org.au) or ring Bronwyn Silver 0448 751 111.