Welcome Lori – our new director
Posted on 28 February, 2023 by Ivan
It is with much pleasure that the staff and committee of Connecting Country welcome our new director, Lori Arthur. Lori started at the Connecting Country offices earlier this month, in a handover with past director Frances Howe. Welcome Lori, we are thrilled to have you on board!
Frances has kindly given her time for a detailed handover and has passed on her experience and excellent attention to detail over a number of weeks. Thank you, Frances, and best wishes on your next adventure.
Lori comes to Connecting Country after working in conservation and land management roles with local governments in Melbourne, collaborating with a range of environmental stakeholders and community groups.  She moved to Castlemaine with her family in late 2020 and is very excited to get involved with a grassroots conservation organisation doing great things in the local community.
Lori has a Bachelor of Applied Science (Environmental Horticulture) from the University of Melbourne. When she's not working, she's kept pretty busy with family life, often riding, bushwalking or swimming in and around the local environs with her two young boys and her kelpie, Dusty.
Lori works Monday to Thursday, overseeing Connecting Country's projects, organisational management and administration. Be sure to hello to Lori at our next event!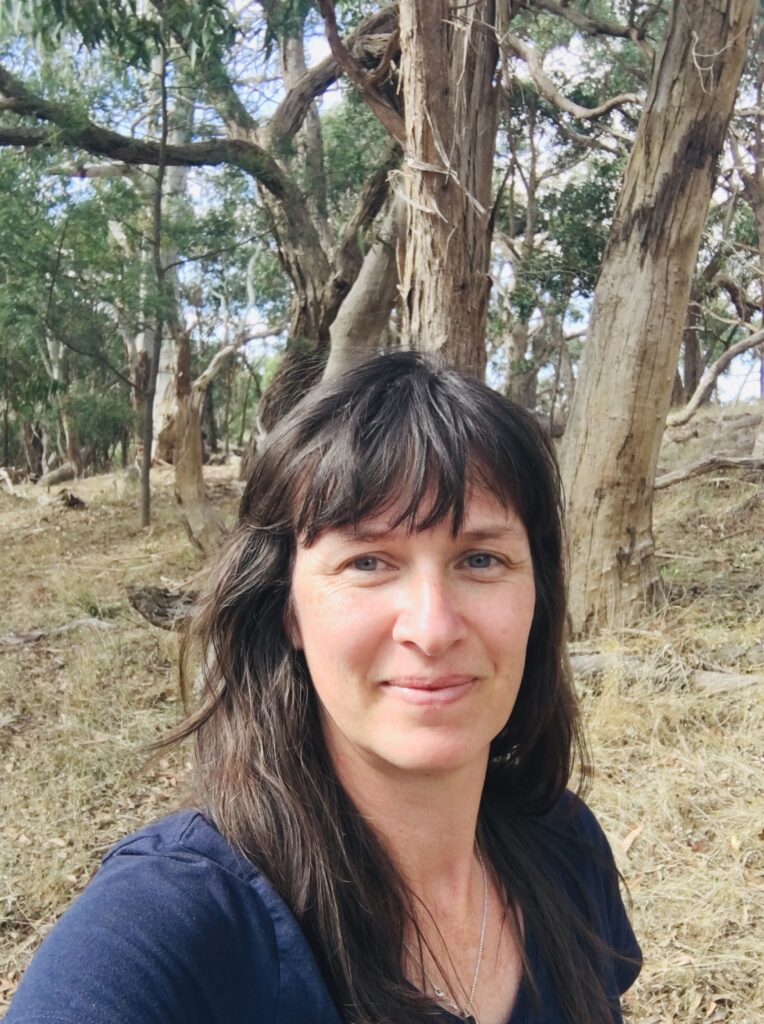 2 responses to "Welcome Lori – our new director"