Rapid Response Landcare Recovery competition – and the winner is….
Posted on 7 September, 2022 by Hadley Cole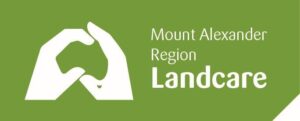 As part of our Rapid Response Landcare Recovery project funded by the Helen Macpherson Smith Trust, Connecting Country ran a competition for Landcare groups across the Mount Alexander region to win a plant voucher for 50 native plants plus 50 plant guards.
We had some very competitive entries, which made the decision too difficult. Thank you to all the groups who took the time to send in their entries. In the end we drew the winner out of the hat!
And the winner is…..Golden Point Landcare! 
Golden Point Landcare will use the 50 plants and guards to 'replace a ghastly gorse plant with a gorgeous "good" plant in the Chinamans Point area to show what a difference one small act can make to the health of our local bush.'
Congratulations Golden Point Landcare! May all 50 plants flourish and thrive!
Connecting Country sincerely thanks the Helen Macpherson Smith Trust for funding this project and making restoration efforts accessible for Landcare and friends groups across the region.