Our 2021 woodland bird calendars – nearly sold out!
Posted on 17 December, 2020 by Ivan
Don't miss out on one of the best 2021 calendars going around, even if we do say so ourselves. Treat yourself or your loved-ones to a delightful Christmas gift, while supporting habitat restoration in the Mount Alexander region of central Victoria. Thanks to our wonderful friends at MAAW, calendars have been selling fast.
Connecting Country's 2021 woodland bird calendar is high-quality full-colour, A3-size and spiral-bound. Each month features one of the 13 beautiful images that won our woodland birds photography competition. All photos showcase local bird species and were taken by talented local photographers in the Mount Alexander region of Central Victoria.
Calendars are $30 each and make an excellent gift.
Where to buy:
Mount Alexander Animal Welfare Opportunity Shop
12 Johnstone St, Castlemaine VIC
Shop opening hours: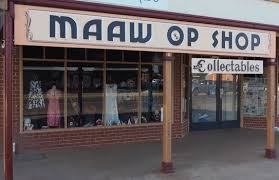 Tuesday 10 am – 3 pm
Thursday 10 am – 3 pm
Friday 10 am – 3 pm
Saturday 10 am – 1 pm
For more information on the MAAW shop – click here
For more information on MAAW's work – click here
Connecting Country again extends a special thank you to our talented volunteer graphic designer, Jane Satchell, and our 13 winning photographers, who generously donated their images to feature in the calendar. Many thanks also to MAAW op shop for their support in stocking our calendar.