1,000 plants for climate change resilience
Posted on 18 August, 2022 by Ivan
What could be more satisfying than planting 1,000 Silver Banksia (Banksia marginata) and Sweet Bursaria (Bursaria spinosa) in the middle of winter? Knowing that the plants will form two climate future plots right here in Mount Alexander region that will create seed production areas and provide climate-adapted seed for use in future revegetation projects!
We have been very busy over the past few months creating 1,000 sturdy wire trees guards, laying out the plots, planting, and labelling each plant so we can identify individuals and provenances most suited to survive in our changing climatic conditions. It has been a mammoth job, that is now completed through the combined efforts of dedicated volunteers, staff and contractors.
Each plot has been carefully set out to allow tracking of each plant into the future.  Mixing up provenances within the plot will increase the likelihood they will share pollen between plants when they flower and reproduce. This sharing of this genetic information may help the plants adapt as our climate changes. Once the plants are established, monitoring will allow us to assess plant growth and success.
The two climate future plots are located near Castlemaine and Metcalfe, with one having 500 Sweet Bursaria and the other 500 Silver Banksia. Both are key species for our local woodlands and landscape.
A massive thanks to Connecting Country's volunteers, staff, contractors and landholders for making our climate future plots a reality. We'd especially like to thank Bonnie, Duncan, Anna and Richie for going the extra mile to get the precious plants safely in the ground and protected.
We have sourced plants from a variety of provenances, from local populations as well as further away. We started by looking at the Bureau of Meteorology's climate predictions for our region, and selected seed from areas that are anticipated to match our predicted future local climate, focusing on areas that are hotter and drier. However, we also included seed from areas that are cooler and wetter. We aimed to include genetics from a wide range of environments, as we don't know what will be important in the future. There may be other genetic information stored within a particular provenance, such as the ability to survive insect attack or frost resilience, that plants from hotter and drier areas do not have. We then paired these climate predictions with species distribution and the availability of seed or plants, to make our final plant selection.
We are thrilled to have our plants in the ground, during a moist period over winter, and protected by 1.5 m high wire guards. We will be holding a tour of the climate future plots over the coming year, once the plants are established.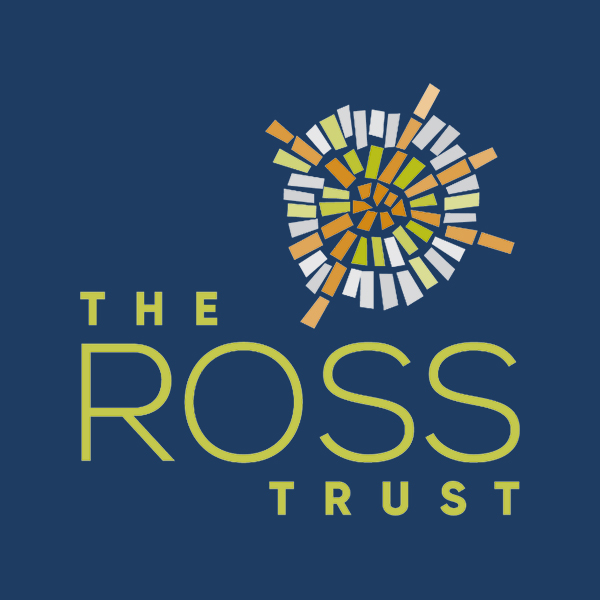 We thank the Ross Trust for their generous funding for this important project. The Ross Trust is a perpetual charitable trust with a vision to create positive social and environmental change so Victorians can thrive.
To learn more about climate future plots visit: